On Arkham Knight's Withdrawal From Sale
Batman Returns... Later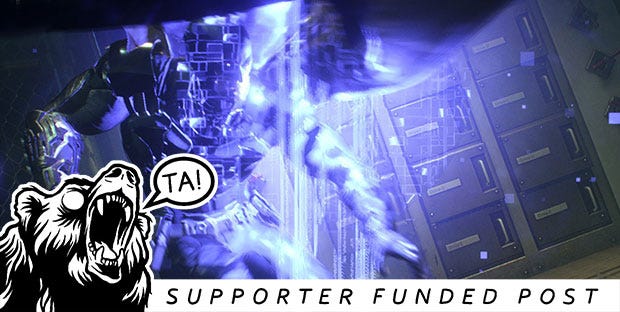 As much as I expected more drama, Warners pulling Arkham Knight from sale wasn't a move I ever expected. It's unusual for a company to deny itself money even in the midst of a shitstorm, but my surprise is also because it wasn't long ago that most publishers clearly couldn't give a hoot about the PC versions of their games. PC players were a weird minority who'd get what they were given and should be grateful for it, and what they were given was often a perfunctory port with any number of absent features, compromises or performance woes.
Read the rest of this article with an RPS Premium subscription
To view this article you'll need to have a Premium subscription. Sign up today for access to more supporter-only articles, an ad-free reading experience, free gifts, and game discounts. Your support helps us create more great writing about PC games.
See more information