Screenshot Saturday Mondays: animals cute and deadly
Staring at interesting upcoming indie games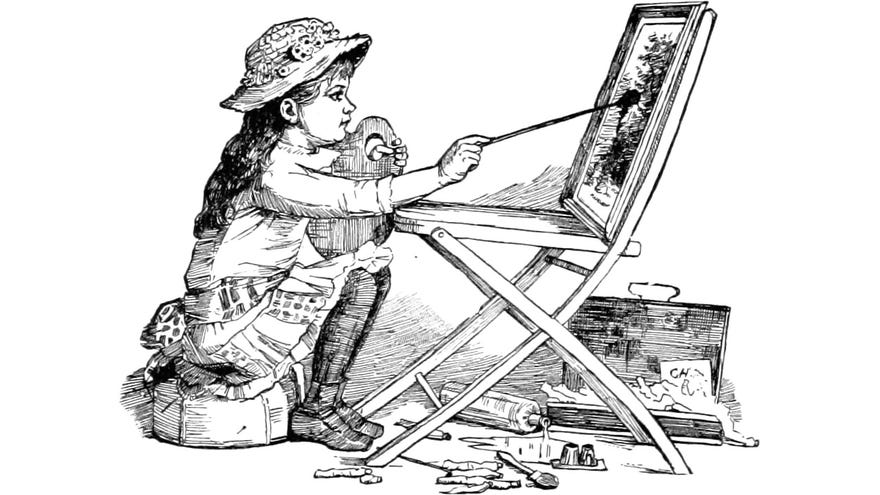 Every weekend, indie devs show off current work on Twitter's #screenshotsaturday tag. And every Monday, I bring you a selection of these snaps and clips. This week, my eye has been caught by several cute and unexpectedly deadly animals, as well a place which is not a place of honor, a Bitcoin hellscape, and of course more grappling hook ultraviolence.
At first I thought Dan DeEntremont was simply showing off some pretty fur effects but oh, OH NO!
Trying grooms in #UnrealEngine5! 🔫🐿️ Squirrel is still a Blender rig, but Houdini handles the fur. This was extremely challenging, but very fun to explore!#indiedev #gamedev #UnrealEngine #blender3d #Houdini #screenshotsaturday pic.twitter.com/dyLfZGkH0W

— Dan DeEntremont (@QuiteDan) May 15, 2022
Speaking of cute violence, here's a cat attack from narrative adventure game Cats And The Other Lives:
Hunter Hunted?#screenshotsaturday #gamedevelopment #indiedev #pixelart #indiegame #madewithunity pic.twitter.com/vV4kPSqOdU

— Cats and the Other Lives (@catsvideogame) May 14, 2022
I dig the Windows Media Player skin/Kai's Power Tools vibes of the UI in handgun horde survival shooter Splatter:
u know what time it is. it's #screenshotsaturday.

this is SLUG, our super shotgun. it has the highest burst DPS in the game, but a wide spread and a long recharge time. use it carefully.#gamedev #FPS #indiedev pic.twitter.com/C0rMfibujG

— RAT KING COLLECTIVE (@rattusrattusart) May 14, 2022
Polish cyberpunk immersive sim Peripeteia is here channelling the concrete thorn fields and "this place is not a place of honor" mood of long-term nuclear waste storage warnings:
Happy #screenshotsaturday ! Today we're testing out the teleporters in an extremely honorable, great-deeds celebrating, brutalist hellscape. Extremely normal stuff.
Enjoy!#indiedev #gamedev #horrorgame pic.twitter.com/kezPKxNaN5

— 𝗣𝗘𝗥𝗜𝗣𝗘𝗧𝗘𝗜𝗔: 370% FUNDED - COMING SOON! (@90sGraphics) May 8, 2022
Some Attack On Titan-y, superhero-ish, anime-as-heck airborne action in this yet-unnamed game from a solo dev:
Fighting in a residential area. #gamedev #indiedev #UE4 #screenshotsaturday pic.twitter.com/XwfqleNhQ1

— WZN_K わぜん (@Assault_Spy) May 14, 2022
As unhappy as the concept of a world brought to apocalypse by Bitcoin mining makes even me, the world's foremost NFT-themed cyberpunk young adult novelist, I do like the catastrophe and infrastucture of Roadless:
Mmmmm Mm....
Sweet Sweet Spoke-n-Hub, Bub!
1,100kV 3Phase AC #Fusion Power Distribution to
18x 300 Floor #Bitcoin Mining Buildings
The End of the World #Roadless #Gamedev noNFTs #Crypto creates a Black Hole...#ue5 #RTX #nvidia #steam #screenshotsaturday #CryptoNews pic.twitter.com/9ZLeVp4aLe

— ROADLESS The Game (@ROADLESSTHEGAME) May 15, 2022
A lovely glide through an origami world in Splanc:
mesmerizing bridge in the middle of the forest#screenshotsaturday #indiegame #indiedev pic.twitter.com/uHJcSvNDH9

— Splanc (@splanc_game) May 14, 2022
A curious mix of styles in Algernon, a game about escaping a coma with the help of an AI implant:
Pondering how to take this cave aesthetic to a whole new level.#indiegame #indiedev #gamedev #adventure #cavern #lowpoly #screenshotsaturday pic.twitter.com/a3TXm6sGWU

— Inevitable Studios (@inevitablegood) May 14, 2022
The makers of Askaya: Remnants Of Ajuna document a vital part of the development process: downtime. And what downtime it is!
We missed #screenshotsaturday this week. We have been working all day, every day for weeks getting ready for our June 17 launch of Askaya and we took a much needed break this weekend.

So enjoy a different kind of screenshot. That real world out there is amazing…we missed it! pic.twitter.com/OG8Sm2ZBt9

— Lama glama Game Company (@LamaglamaGameCo) May 15, 2022
But is it really Screenshot Saturday without at least one high-speed grappling hook ultraviolence FPS? Here's Hell Glider, where the grappling hook is a noose:
is gameplay hype enough? 👺#HellGlider #screenshotsaturday #indiedev #gamedev #indiegame #unity #indiegamedev #gaming #indiegames #videogames #games #madewithunity #FPS #PSX pic.twitter.com/qJl0fCHoaN

— Hell Glider (@debaserdev) May 14, 2022
Let's close out on a fun note by looping back to cute animals with an animation bug from racoon stealth game Snaccoon:
Throwback to this awesome and not at all terrifying physical animation bug in Snaccoon#screenshotsaturday #UE4 pic.twitter.com/rGMTx4Ygms

— Christian Sparks (@hippowombat) May 14, 2022
What else caught your eye this weekend, reader dear?