Text Log: Recording And Remembering Play In Writing
Automatic Diary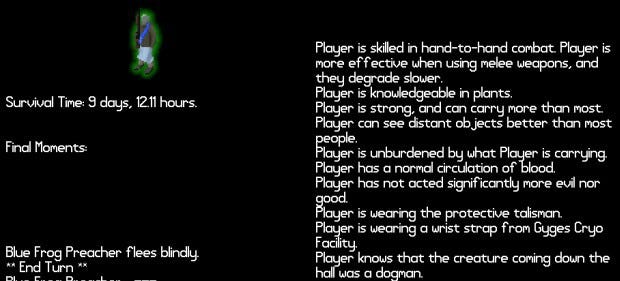 Player is knowledgeable in plants.
I like games that tell me stories, but I love games that give me stories to tell. Why don't more games make that easier?
This isn't a plea for more non-linear games. I'd like that, sure, but it feels to me that the rise of systemic roguelikes, procedural open-worlds and multiplayer survival games mean that we've got more of those than we've ever had before.
No, instead, I'm asking for games which make the process of remembering and telling the anecdotes from those games easier, by making the written narrative of your experience available to you.
Read the rest of this article with an RPS Premium subscription
To view this article you'll need to have a Premium subscription. Sign up today for access to more supporter-only articles, an ad-free reading experience, free gifts, and game discounts. Your support helps us create more great writing about PC games.
See more information