Saying Goodbye In Games
That feeling when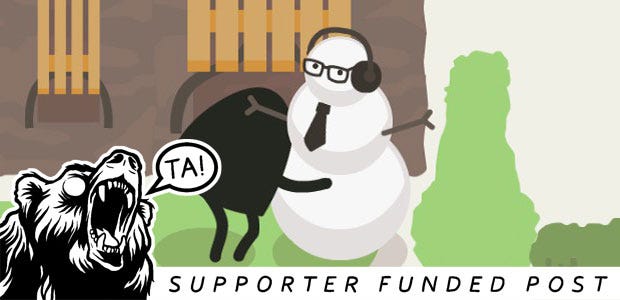 Usually my supporter posts are longer things but today I wanted to talk a little about one of my favourite videogame feelings.
It's that one where you're finished and the credits have rolled but you go in for one last look at the world. It's not a victory lap. It's too melancholy for that.
Read the rest of this article with an RPS Premium subscription
To view this article you'll need to have a Premium subscription. Sign up today for access to more supporter-only articles, an ad-free reading experience, free gifts, and game discounts. Your support helps us create more great writing about PC games.
See more information