The Friday Films
Aka videos on YouTube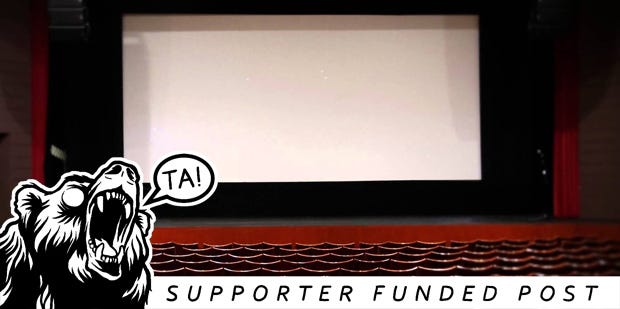 Adam is currently in San Francisco attending the Games Developer Conference. That means there are one of a few possibilities: he could be slumped in the back of some developer talk, learning about the latest hair technology and how it's going to make Adam Jensen's beard even shinier in three years time; he could be slumped in a diner somewhere near Union Square, eating eggs and cheese with a side of eggs and cheese; or he could be slumped in a park or bar, chatting amiably with other slumped game developers and journalists. This what GDC is for. In any case, he's not here to write a supporter post this week, so it falls to me.
Have you heard of YouTube? There's some good videos on YouTube. Here's some of them.
Read the rest of this article with an RPS Premium subscription
To view this article you'll need to have a Premium subscription. Sign up today for access to more supporter-only articles, an ad-free reading experience, free gifts, and game discounts. Your support helps us create more great writing about PC games.
See more information