The Pipwick Papers (a Doctor Who edition)
What's up, Doc?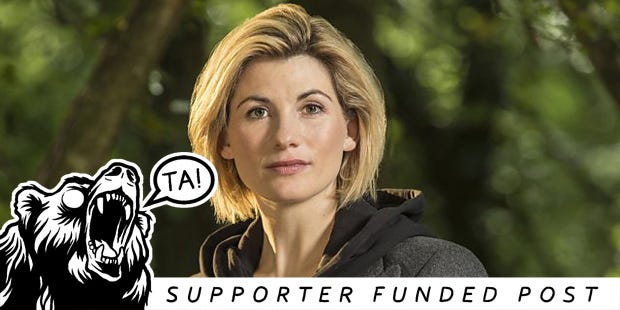 Image: Colin Hutton ©BBC
So I was going to do a regular Pipwick this week and then at some point during the paragraph about the Thirteenth Doctor it became A Whole Essay about the Thirteenth Doctor so I'll leave you with that and roll any interesting snippets and articles remaining into next week's edition!
Read the rest of this article with an RPS Premium subscription
To view this article you'll need to have a Premium subscription. Sign up today for access to more supporter-only articles, an ad-free reading experience, free gifts, and game discounts. Your support helps us create more great writing about PC games.
See more information