Why I bought a Nintendo Switch
Post-purchase justification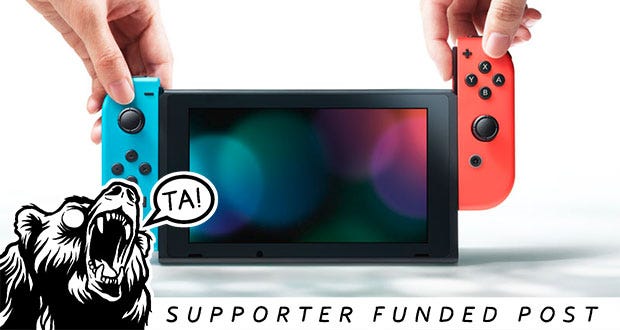 I missed a supporter post this past week, so here's one to make up for it. Apologies!
I am normally late to every console party: I bought an Xbox 360 four or five years after it was first released, a PS2 ten years after its launch, and those are just the consoles I bothered with at all. The reason is that I own a PC, and any time I do buy a console, it tends to sit unused for long months at a time. I've barely played my 3DS, for example.
I have no expectations that the Nintendo Switch will be any different, but I bought one anyway.
Read the rest of this article with an RPS Premium subscription
To view this article you'll need to have a Premium subscription. Sign up today for access to more supporter-only articles, an ad-free reading experience, free gifts, and game discounts. Your support helps us create more great writing about PC games.
See more information