Cardboard Collection: Pip's UK Games Expo Haul
Playing your cards right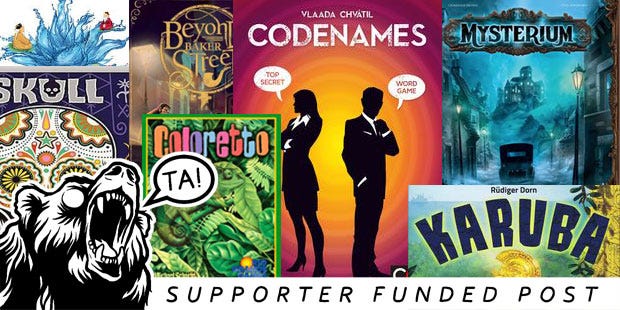 I spent the weekend at the UK Games Expo which is a big board gaming event up in Birmingham. It's been a while since I played board games because of how spread out my friends and I ended up being in London so I sort of splurged on a whole heap of things which caught my fancy as well as catching up with my occasional Shut Up & Sit Down colleagues for two straight days!
Here's what I got:
Read the rest of this article with an RPS Premium subscription
To view this article you'll need to have a Premium subscription. Sign up today for access to more supporter-only articles, an ad-free reading experience, free gifts, and game discounts. Your support helps us create more great writing about PC games.
See more information