Daily Death #2: Caveblazers daily challenge mode
Another day, another death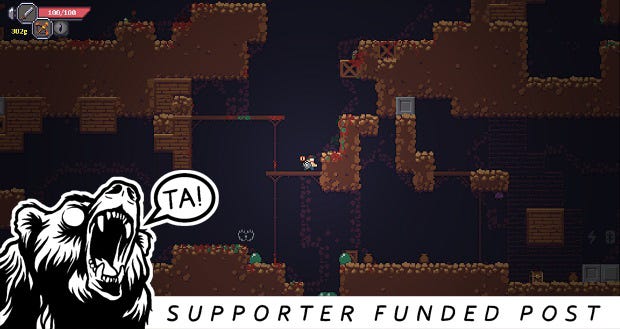 For my last supporter post, I recorded myself playing Caveblazers [official site], a roguelike platformer, and prattled over the top of it. That was two weeks ago though, as the rush of E3 last week meant that I missed my supporter post entirely. To make amends, I'll make videos of myself playing the Caveblazers daily all this week. That's five opportunities to watch me die.
Read the rest of this article with an RPS Premium subscription
To view this article you'll need to have a Premium subscription. Sign up today for access to more supporter-only articles, an ad-free reading experience, free gifts, and game discounts. Your support helps us create more great writing about PC games.
See more information