Have You Played... Fire & Ice?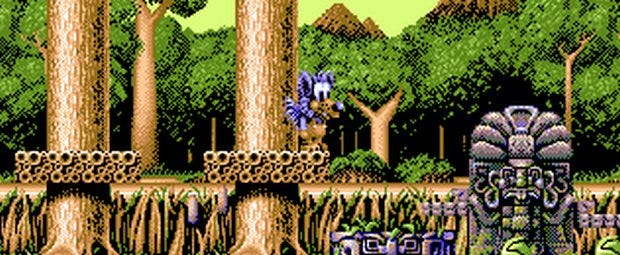 Have You Played? is an endless stream of game retrospectives. One a day, every day, perhaps for all time.
Somehow I got it into my head that it was going to be a lot like Sonic. In a consoleless house, it was about as close as I got.
My cousin Robert had a Megadrive. That was the nearest I got to Sonic. We had an Atari ST. And I remember my excitement in 1992 at seeing Fire & Ice advertised, thinking that yes, at last, there was to be a game like Sonic for me. I asked for it for my birthday. I'm horrified to realise it must have been my 15th - I could have sworn I was so much younger. I was so disappointed.
You don't play as a blue hedgehog, but instead a blue coyote! "Cool Coyote". You weren't dashing about collecting rings, but instead far more sedately platforming about gathering pieces of keys to open doors to exit levels. There was something about freezing monsters, and I dunno, I guess some fire. It reviewed pretty well at the time, even grumpy old Amiga Power giving it 79%. But not so much in my heart.
I remember playing a lot of it, the way you did when you got one game for your birthday and knew there wouldn't be more new games before Christmas, but my imagined version of the game wasn't what it was ever going to be.