RPS@PAX 2023: Pizza Possum is a chaotic roguelite about a ravenous possum who eats junk food and garbage
Time to eat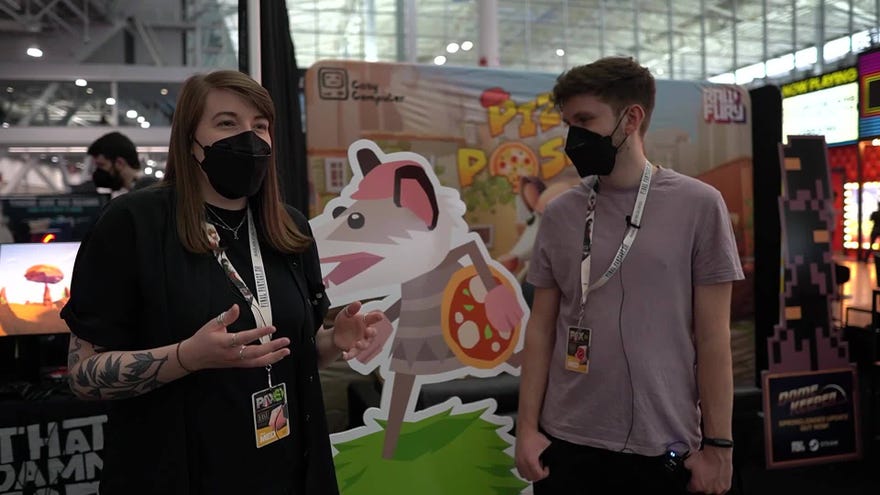 Show me a game about a feral, furry creature with a never ending hunger for junk food and I'm immediately interested. I played Pizza Possum on the first day of PAX and knew it would make a great indie highlight for our time here at PAX East. Liam and I have now both played the demo and you can listen to our impressions in the video below:
What really appealed to us about Pizza Possum is how chaotic it is. It's like Untitled Goose Game but at double the speed. Playing the eponymous possum, you need you scamper around a sunny Mediterranean town scoffing as much food as you can get your grubby mitts on.
There's an element of hide-and-seek too, as there are patrol dogs who will try and stop your food eating rampage, but you can quickly jump into a berry bush to thorw them off your scent. It's goofy fun, and we're completeley smitten with it.
For more PAX East indie game highlights make sure to check out the RPS@PAX tag where we've got plenty more videos for you to watch. We've also got a couple of developer interviews too, including one with the solo developer and publishers of Animal Well - one of favourites from the show floor.