RPS@PAX 2023: Tarn and Zach Adams chat to us about the runaway success of Dwarf Fortress' Steam release
Don't worry, we also asked about Zach's dog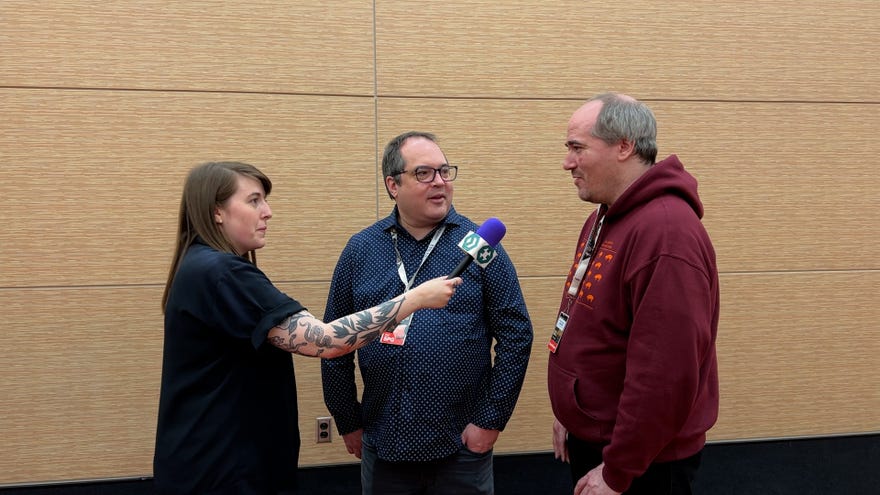 There are few success stories more inspiring than that of Tarn and Zach Adams. After twenty years of development Dwarf Fortress finally made the jump to Steam in December 2021, complete with exciting new features such as "graphics" and "mouse support". Although the game was already critically lauded, its availability on Steam made it a financial success, with thousands of long-term fans thrilled to provide the brothers with a long-overdue payday.
Following their panel on the highs and lows of procedural generation, the pair had a chat with Rachel about the game's recent Steam release, upcoming features, their favourite player stories and - most importantly - Zach's dog.
You can watch the video above to find out more. I wasn't here for this chat, unfortunately. After a restless nights sleep, I had snuck off to the hotel for a quick nap before our other appointments. I probably shouldn't admit that, but this article is behind the paywall and you all seem sound. I trust you won't tell anyone. Anyway, my point is that, as a viewer, I enjoyed this interview a lot. The Adams are a fascinating duo, and their answers are as entertaining as they insightful.
Also, here's a photograph of Zach's dog Jojo: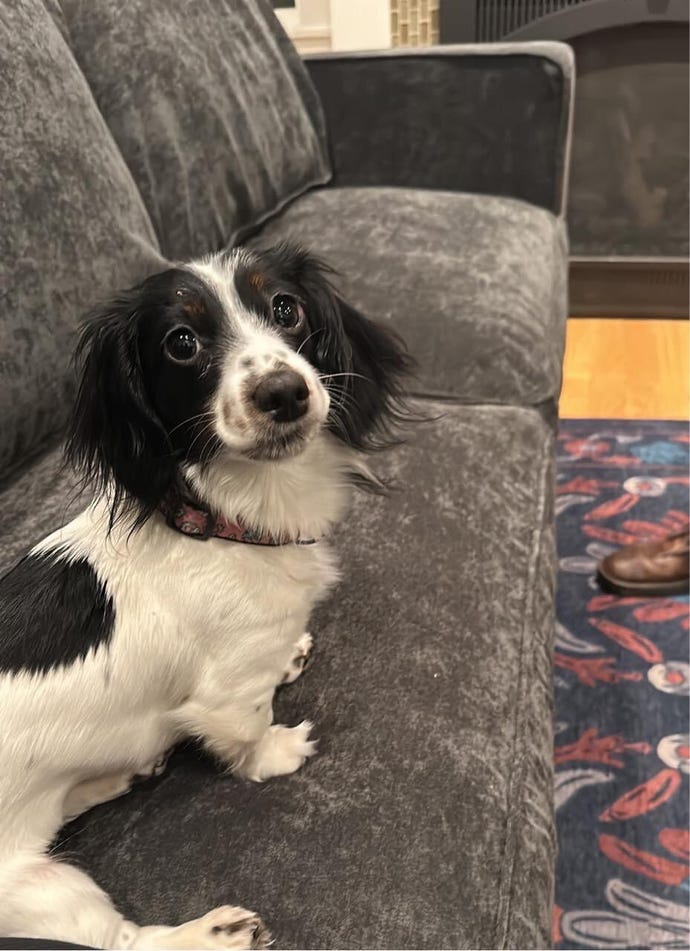 If you enjoyed this video and you're left thinking "Hot dog, I sure hope Rachel and Liam made more than one video during their time at PAX East 2023" then listen up BUSTER. We've made loads. A whole bunch of them. A video about a barbershop quartet inspired by BioShock Infinite. An interview with the developer of Animal Well. You can find all this, and more, by exploring our dedicated RPS@PAX tag.