Shape Of The World Is A Growing Exploration Game
Like a Proteus development timelapse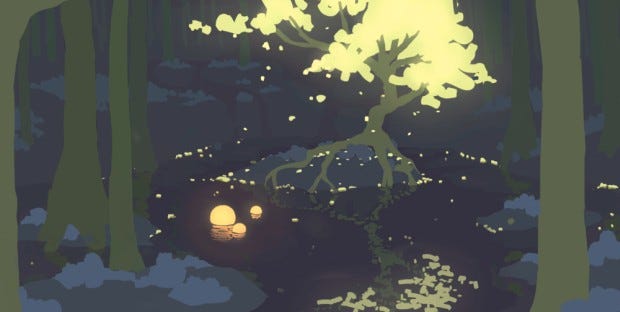 Shape of the World is an "artistic exploration game where the world grows around you." It's being made by three game developers working in Vancouver: lead dev Stu Maxwell, who previously worked on Relic's Space Marine; Athomas Goldberg doing "creatures", who previously worked on animation systems at EA; and Brent Silk on sound and music.
And that's pretty much all I know, except that the three GIFs below the fold - and the screenshots through on the game's site - mean that I'm already in love with this dreamy, colourful, self-constructing world.
Those three GIFs:
There's a little more info - including a few screenshots and extra pieces of concept art - with promises of more to come through at the game's site.
Did I find this before Alice? I think I found this before Alice.