The Sunday Papers
Read more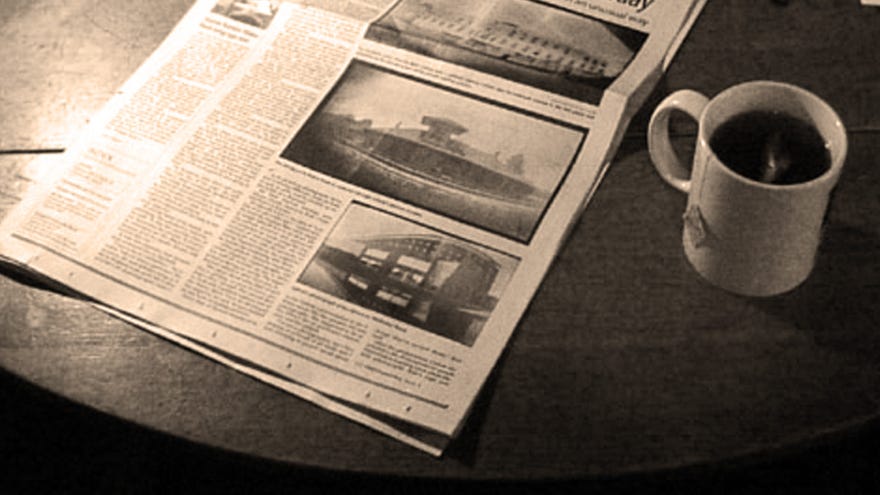 Sundays are for lying face-down on the sofa with a soothing 10-hour rainscape YouTube video playing in the background trying to recover from a packed games event in Boston. Hello! I am the second imposter covering for our dear Ed, who is currently away on holiday in Japan (and I'm definitely not jealous at all). Let's get into some good words, shall we?
Wired's Megan Farokhmanesh interviewed Richard Hofmeier, the developer of Cart Life - a sobering game about three street vendors trying to make ends meet. Hofmeier tells the story of his decision to remove the game from Steam ten years ago and his reasons for bringing it back.
His time away from game spaces made him appreciate the spectrum of expertise his colleagues had in things he'd never done. It was humbling. "So many people have talent and passion that gets entirely overlooked," he says. He loved working in games, but back when he released Cart Life he feared a career in the field could get too insular. "The most interesting art, to me, comes from outsiders," he says. "I was a little bit scared of becoming an insider myself."
Over on Unwinnable, an excerpt from a feature by Kathryn Hemmann explores the environmental horror of Elden Ring's ruined Lands Between, delving into how the game created its own version of a post-apocalyptic landscape.
Elden Ring seems as though it offers a similarly stunning walk through a post-apocalyptic nature park – until you get to Caelid. When the player arrives in the region, it's clear that something is very wrong. The sky is red. The earth is black. Frantic soldiers burn piles of bodies. Fleshy pink fungus has overtaken the buildings, the trees and even a few roaming dragons. Caelid's ruins suggest that it was once a thriving kingdom, but now it's little more than a barely-contained disaster. Something bad has happened here.
Ed Nightingale over at Eurogamer interviewed a group of developers who are still working on their games while living through Russia's invasion of Ukraine.
The majority of employees, however, decided to stay in Ukraine. "We needed to make sure that the employees who decided to stay could continue working in a safe condition," said Margolina. "Of course, what is safe? That's the big question. Some felt a big wave of patriotism and wanted to stay and help others, or had family issues, or wanted to take care of relatives who can't leave Ukraine. So for various reasons, the majority of both offices decided to stay."
James Tapper for the Guardian writes about how Farming Simulator has revolutionised the way farmers are buying tractors by letting potential customers test out machinery in-game before dropping mega bucks on the real thing.
Last September, the Finnish firm Valtra announced its Q series of tractors at the same time as Giants released an update to Farming Simulator 22. "We collaborated since 2014 and we see if our timetables coincide, and that makes things cooler," said Pamela Engels, senior manager for communications and digital marketing for Valtra, in Finland. "So right from the get go, farmers will hear about the Q-series, and on that very day the gaming community were able to discover it."
Bonus music this week is the Tunic OST which I have been listening to nonstop since it was ROBBED of the Audio Achievement award at last Thursday's BAFTA Gaming Awards. Here's the Spotify and YouTube links. It did win Debut Game though, so I'm happy. If you like ethereal low-fi music, definitely give Lifeformed's other game OST Dustforce DX a listen. I've listened to that album to death, it was my lofi hip-hop beats to relax/study music to before that was even a thing.
Hope you're all having a great weekend!