30% Off Painkiller Universe For You Lot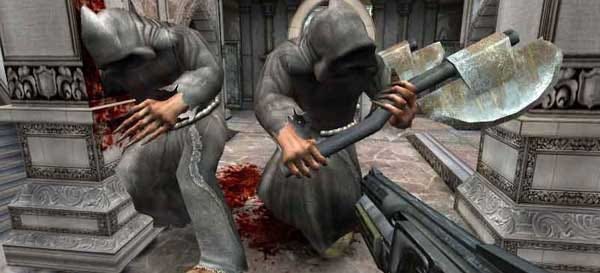 EDIT: I AM STUPID. This is valid from tomorrow, not until tomorrow.
Quick post before I rush off into the rain-choked guts of England: don't take this as a thumbs-up for Painkiller, since I don't think the collective opinion of the Hivemind is overly favourable towards this retro-angled shooter - it's deeply old school - but GamersGate nevertheless offered up a discount code for the humble RPS reader, should you be interested. It's for the Painkiller Universe mega-bundle which includes the original Painkiller and the add-ons Painkiller: Battle Out of Hell and Painkiller Overdose. That's a lot of pain killed.

Here's that code:
RPS-W45-PAINKILLER-UNIVERSE-30
It's valid for the next 24hrs, but I understand there will be another discount later in the week if you're slow.
Here's what's in store: