A New Zero: Voxel Destruction OohOohOoh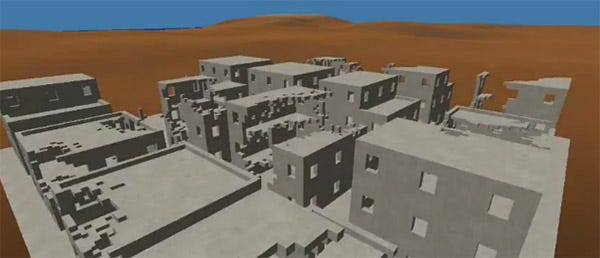 Oh, 'voxel destruction' are two words that so truly belong together, like cheese and chips, apple and pie, seagull and evil. Indie alterna-flight sim (also with tanks) A New Zero has updated its voxel-based engine to include structural physics - meaning that when you bring the rain onto a building, it's going to crumble spectacularly into a shower of distressed voxels. As you may see below.


Voxels are the best. I do wish I wasn't so cack-handed that I couldn't play A New Zero anywhere near capably, however.
Oh, and developers Cryptic Sea are also working on a pedestrian mode for A New Zero, which means you can walk into one of those buildings and watch it gloriously collapse around/onto you.
No release date for this new hotness yet, but you can try out the current version of A New Zero for free right here.