A Tunnel Vision: Extreme PortalCraft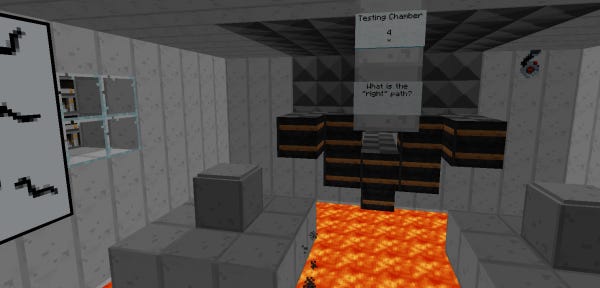 I remember the game that inspired Portal, Narbacular Drop, looking a bit like Minecraft, so you could say that Extreme Portalcraft - a Minecraft mod that offers new Portal puzzles, featuring everything from the portal gun to pressure plates - takes Portal back to its cube roots. That's a science joke! Sort of.
You can download chapter one of the mod here, and chapter two here. You can also watch of trailer for chapter one after the jump, if only to admire the craftsmanship that's gone into this. Thanks to RPS reader Matthew "Fingers" Jones for the tip.

One other really neat thing about this is that if you read further down in that same forum thread, you'll see that people have already started making custom maps. Even more Portal puzzles for everyone! Hooray. Although now it bugs me that Portal 2 didn't ship with a level editor.