Adorable mouse game Moss comes from PSVR to PC
The best PSVR game is now on PC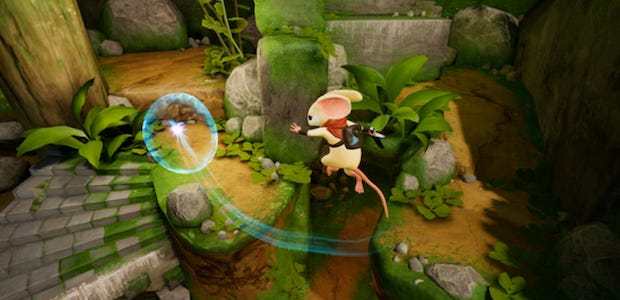 The Playstation VR experience is a garbage fire. Believe me, I know. So when there's something good, or at least something that tries something new, I love to give it my time and money. One of the only VR experiences that has been worth a darn (and easily the best one on the platform) is this cute platforming game about being the spirit guide to a mouse who wants to save the day. It's about two hours long and it's available through Steam for both HTC Vive and Oculus Rift right now.
Moss follows the adventures of Quill, who must conquer a mysterious force in order to restore order to its collapsed world. To do this, Quill needs to battle monsters and solve puzzles, although you're not directly in control of Quill. You mostly send Quill on the path to puzzle resolution and let the mouse do the work. It's an interesting VR system that also eliminates motion sickness, so that's pretty clever.
Check out the trailer below:
You can grab Moss off Steam right now.
Here's 25 minutes of gameplay if you want a look at, well, maybe a quarter of the entire game. I'd just skip this part and grab the game if you have any interest and the ability to play it.