The RPS OMG Advent Game-O-Calendar 2009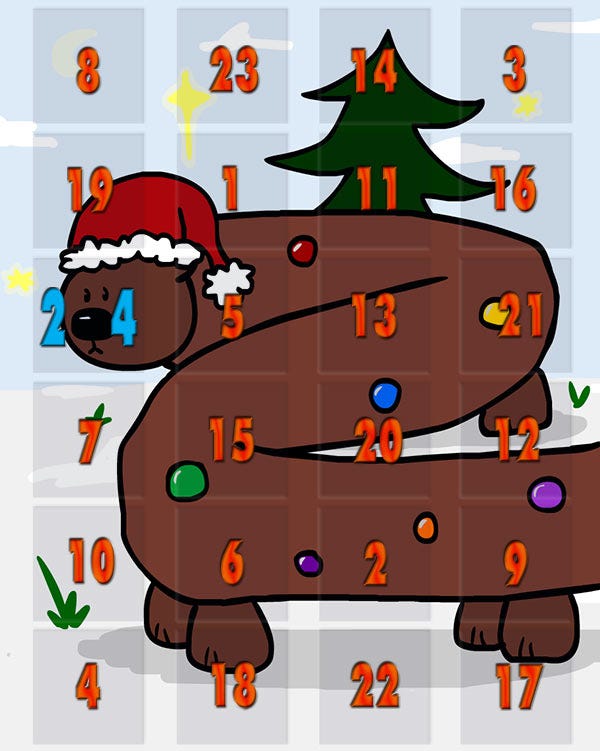 It's only three and a half minutes until Christmas! Quick! Buy socks and walnuts! Quickly, or all shall be ruined! Those of you who have already adequately prepared may stay here, and enjoy our exclusive advent calendar, counting down the scant time until Non-Denominational Festive Holiday Day (on which we celebrate the infinity of Horace The Endless Bear) with a clutch of chipper writings about the PC games we've most admired this year. Give your heartfelt thanks to Horace for this warm word-bounty, and take it away by clicking on door the first...
We shall be updating this daily with magic powers of doorian activation, by the way, so check back regularly.