The Amazing & Astonishing RPS Advent Calendar 2013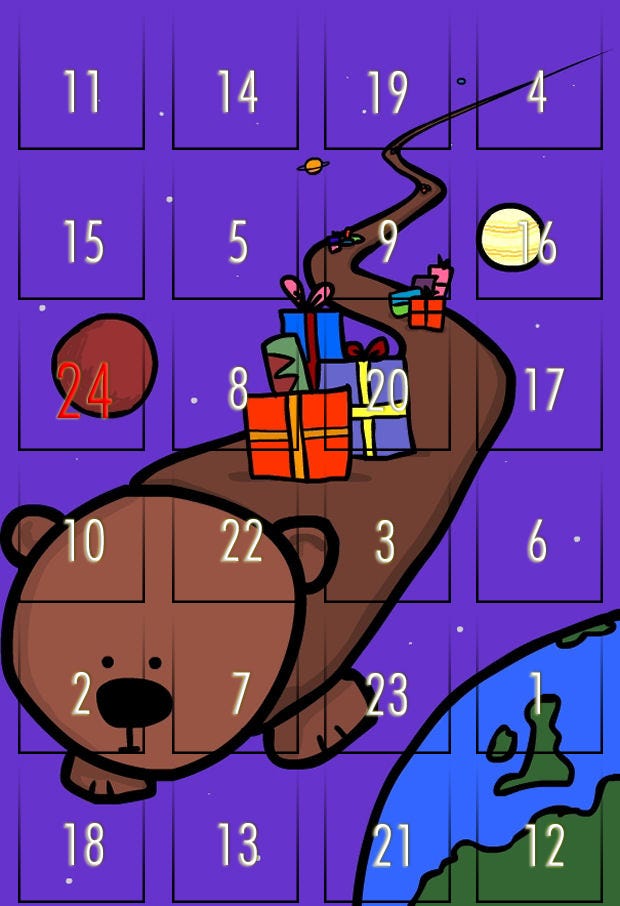 FIVE GO-OLD RIIIII...
Oh, too soon? Sorry. Well, hopefully you'll join us in a melodic bellow come the appropriate time.
Right now though, begun, this list of our most favoured games of 2013 has. As always, it's no particular order until it's clearly in a particular order. These doors will become active day-by-day throughout December, with a fine collection of typed thoughts, sometimes calm and sometimes frenzied, awaiting you as reward for clicking upon each of them.
In case you were worried, you own favourite game of the year is in here, and right at the very top of the list too, but an unavoidable HTML mishap that has as yet defeated the finest minds in the known world means it's written in a tiny, colourless font and thus may appear to be to all intents and purposes invisible. What a shame.