Air Buccaneers Boards Steam, Out Now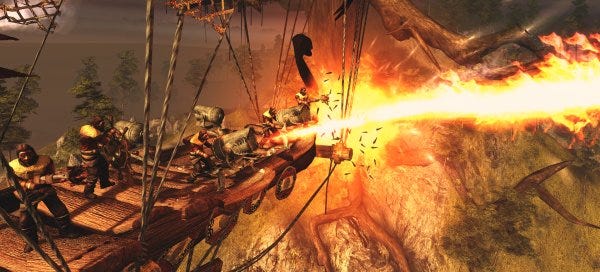 After a successful Greenlighting, Air Buccaneers (which apparently they're spelling "AirBuccaneers", but I'm not) arrives on Steam today. The game that has rather won Jim's heart, and the attention of RPS's readers, is officially there for even the likes of you to play. The multiplayer airship FPSing is a historically accurate recreation of the floating battles between the Bucanneers and the Vikings to dominate the Ancient North.
Should you play tonight, the developers will be about on the servers, and will be flinging Steam codes into the chat for people to grab, to get the full version of the game. And once Jim has escaped the mad hell of moving house, he'll be organising some games for RPS readers in the near future.