Also From EGX, And Montreal: Batman Talk
Cape-able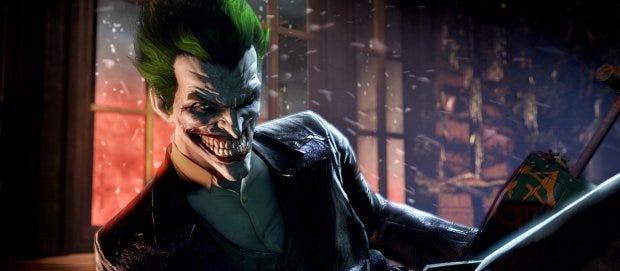 While we're honking the tune of Eurogamer Expo happenings, it's worth pointing to the appearance of Batman: Arkham Oranges at the developer sessions. Montrealians from Warner Bros swooped in on their Batcapes to London's spired gothamscape, and explained a whole bunch of what to expect from the latest street-vigilante skullthumper. It's looking absolutely astonishing, as you might expect.
In related Batman news: there's going to be a permadeath mode in the new game, for the most hardcore of man battings.

The action starts at seven minutes in.

The game arrives October 25th.