Anyone Playing Air Rivals?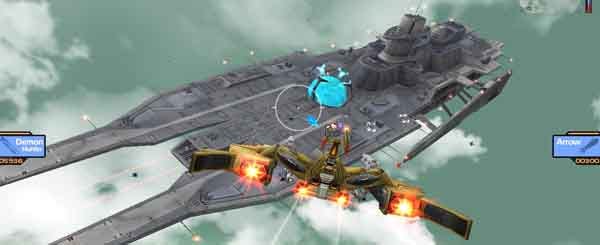 I've been playing a bunch of free MMOs recently, including Air Rivals. This one seems fairly unique given that it's actually somewhere in the smoky realm between Starfox and Lineage II... (Can there really be such a genre overlap?)
What's perhaps all the more surprising is that it's a free Korean-type micropayment-funded MMO, and I'm actually fairly impressed with it. While the game is distinctly loot-grindy, there's also a great big PvP war thing going on and, well, I'm just a sucker for those. Real time combat too... it's as if people are finally trying to do something different in MMO-land. Ooh, all these free games have got me pumped up. Hell, I might even have another crack at free robo-MMO, Exteel. Maybe. If I can invent a machine that puts thirty-nine hours in every day.
What free game are you playing, readers?