April's Game Pass leavers include Life Is Strange: True Colors and The Long Dark
Say farewell to superpowered teens and voxel fishing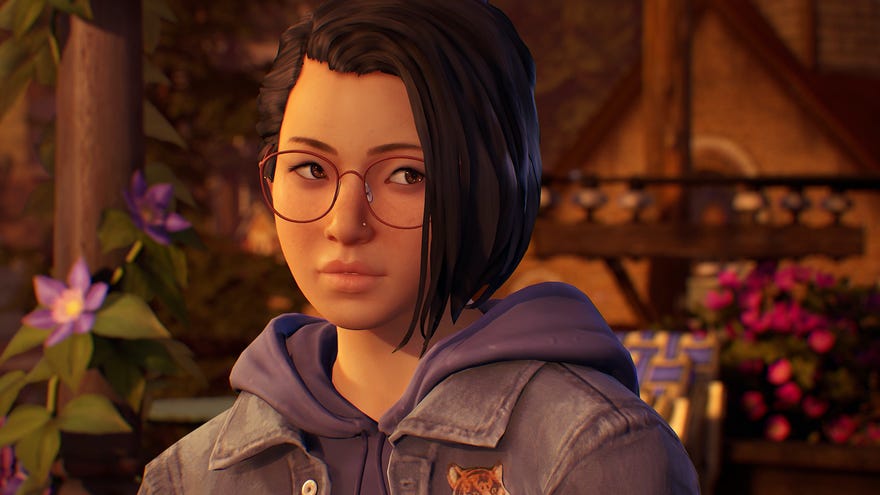 April is the time for foolish jokes, seasonal showers, and World Rat Day. But another month also means another batch of Game Pass leavers. This time we wave goodbye to summertime fishing escapades and cold treks through frozen wildlands - truly mirroring April's zig-zagging weather.
Here's everything leaving Game Pass on April 15/16th:
Life Is Strange: True Colors (Console/PC)
The Long Dark (Console/PC)
Moonglow Bay (Console/PC)
The Riftbreaker (Console/PC)
The Dungeon Of Naheulbeuk: The Amulet Of Chaos (Console/PC)
Panzer Corps 2 (PC)
Tom Clancy's Rainbow Six Extraction (Console)
Quantum Break (Console)
You likely have enough time to binge Life Is Strange: True Colors before it disappears behind a pay tag. Like the other Life Is Strange games, True Colors follows a young adult as she deals with trauma, navigates personal relationships, and uncovers corporate secrets - all while using her new superpower: empathy. Its departure coincides with the recently released prequel novel which our resident LIS superfan Rebecca loved.
One of the best survival games on PC - according to you (the readers) and RPS - is also leaving. I'm talking about The Long Dark, of course, the one where you trek through snowy mountains and fight off wild wolves. Learning how to survive a snowbound sandbox can be a long ordeal, but thankfully its shorter story episodes are easier to chew through.
RPS also enjoyed fishing RPG Moonglow Bay for its slice-of-life story and cute voxel town. Although, its 20-ish hour completion time means you'll likely need to binge before it leaves the service. Remedy's time-bending Quantum Break was never actually on PC Game Pass, but its removal from consoles is curious since it's a Microsoft-published game.
We also have a rough idea of what's coming to Game Pass in April: Minecraft Legends, Coffee Talk: Episode 2, and Cassette Beasts are all launching into the service on day one. Meanwhile, Ghostwire: Tokyo is joining Game Pass with a big update on April 12th. Microsoft will likely announce more additions in the next few weeks, though.