Is This Crazy Exoskeleton Really As Real As It Gets?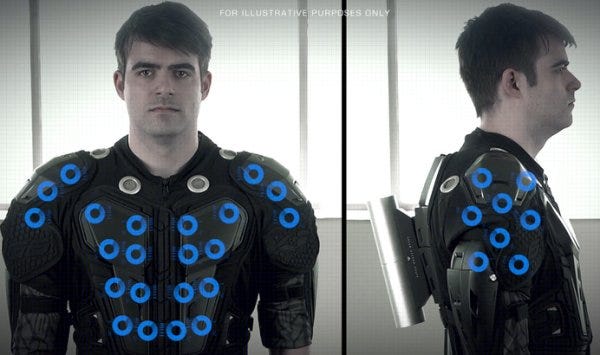 As Real As It Gets is a Kickstarter to create "a new immersive wearable technology, a suit." Yes, it's a force feedback exoskeleton, but with extra layers of body-stimulating tech that move us into a sort of Living In The Future moment. It's not the first time something like this has been tried (I died of embarrassment at GDC a few years ago when I tried on a feedback hat and vest that poked me in the forehead each time I was shot) but it does look like the first time it has been tried with this much finesse, or this much terrifying technology: "STIMS can create everything from a tingling sensation as if something is crawling across the skin to a full out contraction of the muscle to move your body."
Yikes! Big pitch video below.