Tiny Questing: Attack Of The Labyrinth Demo
Kill things, grab loot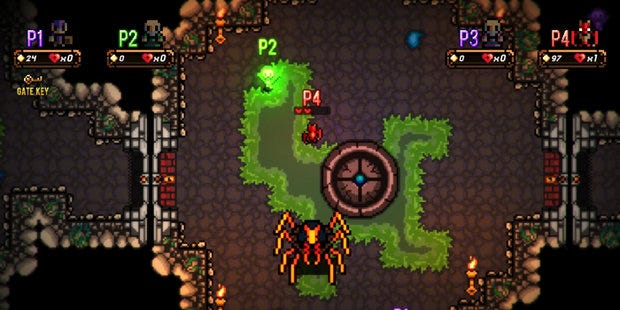 Grand music and tiny adventurers have always been a thing for me; I absolutely love seeing adventurers dwarfed by the scale of their quest. Zoomed-out cameras, sweeping music with a sense of doom, a hero who seems far from a match for his surroundings... Attack of the Labyrinth was not on my radar whatsoever until this morning, but I'm now really interested in seeing more from this miniature adventure. Thankfully there's a playable demo out now for the game as it launches into paid beta.
Attack of the Labyrinth is a fast-paced dungeon crawling adventure game about being dropped into a labyrinth and having to fight relentless waves of enemies and traps. It's a simple idea; drop your hero into an area where monsters spawn in and rush you out of nowhere and push the player to react quickly and accurately to stay safe. Keep moving, don't stop, keep up the pace and stay on your toes. I really enjoyed the demo, which features the opening level of the game and the first boss fight. Gosh it's fun to face a challenge like this one while grabbing armfuls of loot.
If like me you play the demo and really enjoy it, there's a paid beta running as it moves through development, adding new things along the way. It support up to four-player local co-op too.