Backspace Is Handsome And Clean, Like You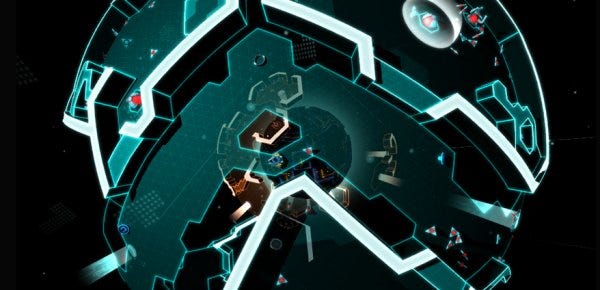 Wisely-named indies Megabot have been working on Tron-visualated arena-shooter Backspace for a while, and now they're starting to show it off, as you can see below via videovision. It's a handsome thing, the top-down shooter that has played too much Darwinia, or something. My favourite item on their list of features contained in the game is this: "Explore a spherical environment, using teleports to move between multiple layers." But there's also: "Carry a mixture of cargo to solve puzzles and powerups for compound combat effects."
It's going to appear some time this year, and I want it.


Yeah, the panning shots at the start of the levels make me a bit hungry for these sort of game worlds. Abstract and diaphanous neon for great victory!