Ballin' Outta Control: Balls Gone Wild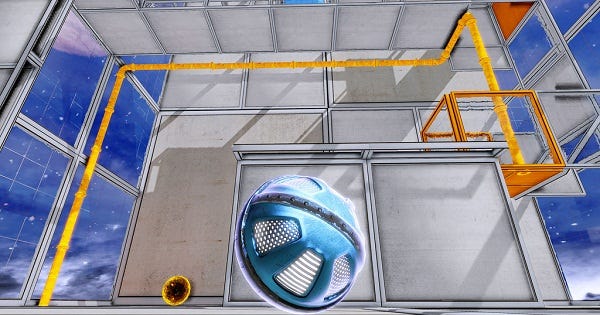 Ballin' Outta Control is a lovely looking ball rolling game by Impromptu games, of Velociraptor Job Interview Simulator Pro fame. It has a mix of natural environments and weird greenhouses filled with abstract shapes and physics based puzzle platforming. I wonder whether this ball is friends with the ball from The Ball, the Monkeys from Super Monkey Ball, or the Marble from Marble Madness...
Trailer cleverly hidden beneath.
Presumably the use of the Unreal Development Kit was at least partly motivated by a plot to get Mark Rein to jump on a plane to Australia to check on their progress personally, much like how Impromptuer Joe "LaCabra" W-A managed to get Gabe Newell to visit him to look at his L4D mod, back in '09.
When do you get to play it? They're hoping to release at least a demo in the next few months. Find more pretty pictures and videos on their devblog.