Bardic adventure Wandersong comes out singing at the end of September
Sing for victory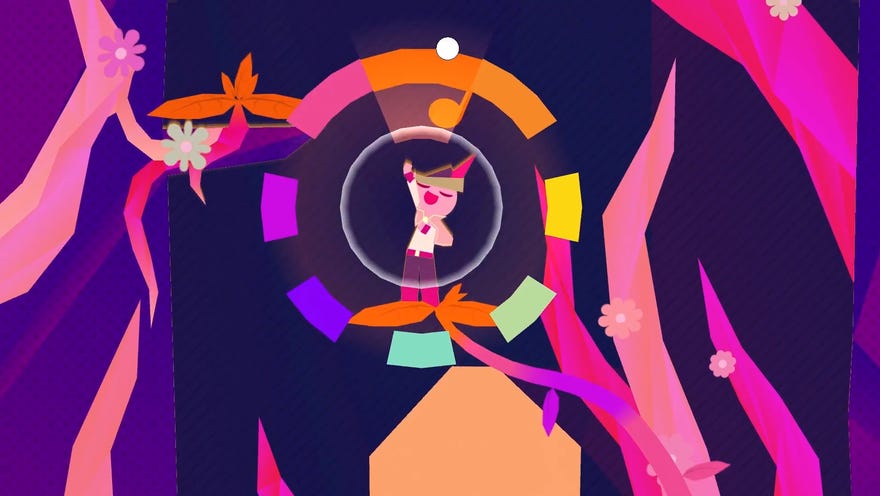 I have long said that there just aren't enough games that allow me to live out my dream of being a person that can actually hold a tune. Luckily, musical adventure game Wandersong is here to save the day. You can take a look at, and more importantly a listen to, the trailer below:
Your protagonist uses their musical magic to manipulate the world around them: growing plants to use as platforms; making friends with squirrels; and of course fighting monsters. Banish ghosts, take a ride with a witch, and save your world from the goddess arbitrarily deciding to reset it - all while playing as a bard, one of the most tragically overlooked classes that there is.
Before crowdfunding to make this game in 2016, developer Greg Lobanov made many other things, including the "calming puzzler" Perfection. Since crowdfunding, he's been hard at work posting many, many colourful gifs on Tumblr, which is about the best use of a dev blog that I can think of.
Wandersong is releasing near the end of September. I'm hedging a little bit here, because while the trailer says the 27th, Steam is telling me that it'll unlock on the 28th. I'm going to assume that this has something to do with those pesky timezones, which are what I usually blame for everything. Either way, I'm looking forward to warming up my virtual vocal chords in a couple of weeks.