Battlefront Offer Theatre Of War 3 Demo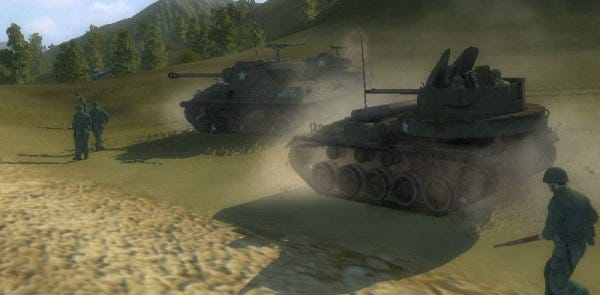 The simulatory war-men of Battlefront send word that they've crafted a Theatre Of War 3 demo for you to download and play on your computer-machine. Excitingly, it's a time-limited version of the full game, so you can try to win the Korean war in an hour. Now that's what I call a speed-run. "It allows access to all the missions, features, editors, save games and even multiplayer as the full version. The only restriction is that you are allowed only 60 minutes total gameplay running time before the demo will expire."
Then, if you like it, you can buy it. Or just say "I like this," and give a big thumbs up to the empty room in which you sit.