Behind The Back To The Future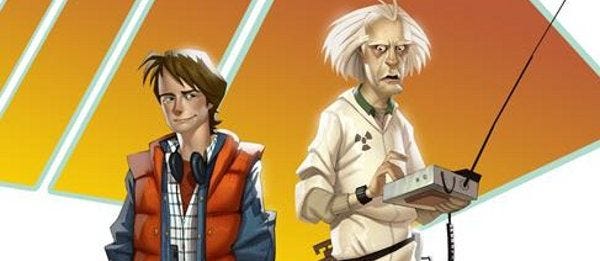 Telltale really does have a gift for picking up licenses people are craving for. Sam & Max, Monkey Island, and now Back To The Future. And they're not going in alone. As the making of videos below show, they've got co-creator Bob Gale involved with the project. And as we've seen before, Christopher Lloyd is on board to provide his all important voice. Michael J Fox won't be providing his voice, but has given permission for his likeness to be used. And so they set about casting a sound-alike. You can see all this below.
The story begins three months after the end of Back To The Future 3, with Marty McFly trying to get on with life without the Doc. However, the Delorian reappears, and Marty has to go back through time to find his old friend. Gah - I was hoping for forward in time! Perhaps that will come later. And the guy's McFly impression is pretty decent!
Sadly I can't find any decent assets, and Telltale are saving their official trailer launch for a television programme. Which always strikes me as a strange choice. The game is due this Winter.