Digital storytellers, dinosaurs and newsroom bots: Seeds has them all
Seedy stuff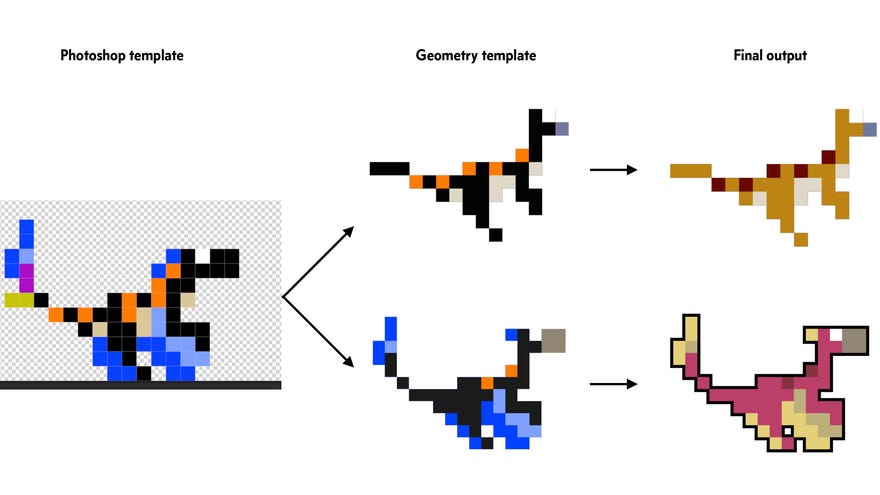 "Make something that makes something", goes the tagline for Procjam. It's an annual game(ish) jam that invites designers to come up with a procedurally generated something - but those projects aren't the only wonders it spawns.
Every year also sees a new edition of Seeds, a companion zine where participants are invited to explain what they've done. It's also open to essays on any AI-related topic, and 2018's crop was strong.
Seeds is edited by Dann Sullivan and RPS contributor Jupiter Hadley, and the 2018 edition includes 42 contributions. It's a lengthy tome, but I'd recommend just leaping in and having a read of whatever piques your interest.
For me, that included this plug for Robots On Typewriters, a podcast where Justin Edwards and Allison Perrone explore AI generated comedy - intentional or otherwise.
Speaking of, I was tickled by Damien Crawford's fantasy newsroom bot, which doesn't have as many twitter followers as it deserves.
Mark Rickerby's piece on representing writing works well in tandem with Adam Riddle's musing about his first stab at a digital storyteller. I've seen similar projects on a grander scale, but Riddle's Red Riding Hood has a charm of its own.
I could do this all day, but here's one more. TINYSAUR GENERATOR is Elle Sullivan's follow-up to her hit 2017 dinosaur generator, and an excellent example of when to sensibly deploy all-caps.
I've missed so much. Do go have a rummage for yourself.