Beta For A MOBA: Prime World Opens Up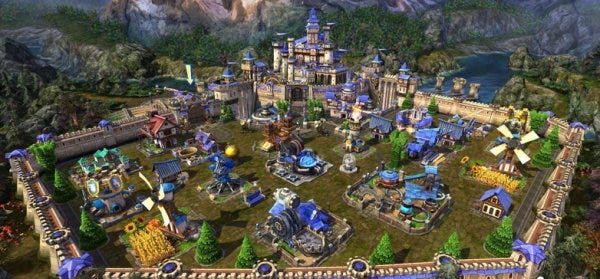 Prime World is a free-to-play MOBA with a slice of meta-game on top in the form of castle construction and town-building. Expanding the town and modifying its structures provides new talents, which can then be attached to heroes, providing advantages in combat. Sort of like a HOMM and DOTA stew? The game has been in closed beta testing but this weekend, it opens up to the wider world - "The first Open Beta weekend has arrived! The Beta Weekend will start at June 21, 11AM PST (2PM EST) and last until June 24, 1AM PST (4AM EST). No invitation is necessary and no progress will be wiped once the beta ends, so you'll be able to carry on with your heroes and castle in all future battles after that." There is a noisy trailer below.
You'll be able to sign up through the website, which obviously contains a large picture of an archer's bum and contorted torso.