Bigpoint CGO Criticises Big Pubs, Valve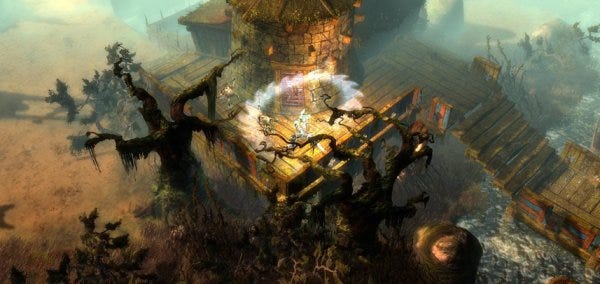 Speaking to Edge, a CGO of bigshot F2P company Bigpoint, Philip Reisberger, has hit out at big publishers trying to get into the free-to-play arena, taking a shot at Valve as he did so: "There are millions, hundreds of millions of people willing to invest even though they aren't obliged to. The crucial part of the design is not having to invest, but wanting to. Most people in the Bigpoint universe don't ever pay. But if they want to pay, don't just offer hats - offer them something that will help them." Reisberger believes that players should be allowed to pay for a competitive advantage: "If selling an advantage ruins the game, you haven't done the balancing right," he said. "EA and Ubisoft, for example, they're both trying, but they're not really there yet."
It's a sentiment echoed by other F2P companies I've spoken to: they're generally unimpressed with the efforts of more traditional firms to get into the market. Are they worried? Maybe. But I sense there's also an element of envy there - companies like Valve and EA are using their existing reach to bring F2P options to gamers who might not previously have considered it. Not that Reisberger will be worried, Bigpoint gets 250k new signs ups every day.