Blizzard Suggest They May Be Updating Warcraft I - 3
Village Of Warcraft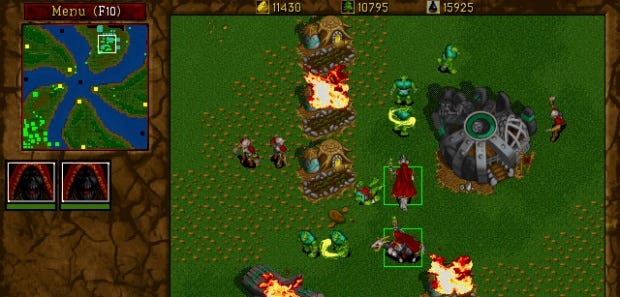 This is a bit of an ambiguous one at this point, but it's the way of these things that if they realise there's enough desire out there, it'll spur them to get on with it. The suggestion is, learned via a question from a fan at Blizzcon, that Blizzrd may well be working to get the classic Warcraft and Warcraft II to run on modern machines. In fact, production direct J. Allen Brack went so far as to say that there are a number of people in his team working on a "side project" to see that happen.
According to Polygon, a fan asked the bossman about the two games, and whether there was any chance that they could be fiddled with to run on a modern PC. Came the surprising reply,
"So, we actually have a guy on our team — actually several guys on our team — who are actually working on a side project to do something like that in some form or fashion. We're fans of Warcraft 1, Warcraft 2, Warcraft 3, and we'd love to replay those games for sure."
It's hard to know how to read that one. A guy? Several guys? And indeed "some form or fashion". Not quite the definitive statement it's being reported as. However, hopefully a flurry of press attention at the mere suggestion should give Blizzard the indication that there's money in those there hills, if they'll only make the games possible to play once again.
Are you interested in going that far back?