BlizzCon Keynote: Heroes Of The Storm MOBA Detailed
Zug zug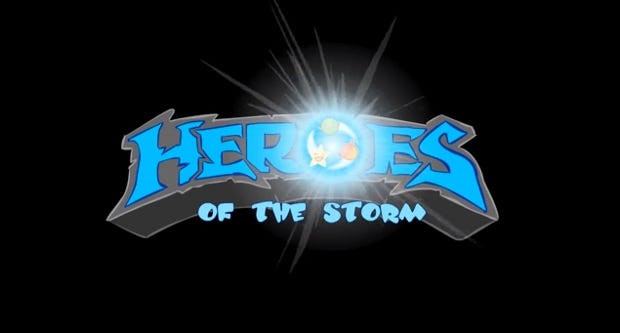 Blizzard Convention Two Thousand And Thirteen Anno Domini Year Of Our Metzen is upon us. Shortened to "BlizzCon" despite the svelte elegance of its full name, the show is Blizzard's favorite place for new announcements. I am sitting in a very prickly chair in gaming's most cavernous convention hall, and I'll be writing about and recording what happens all weekend. First up, Blizzard's repeatedly reinvented MOBA Heroes of the Storm.
Blizzard's Dustin Browder introduced the mashup MOBA as "Blizzard: The Game." It includes heroes from every mainstay series, including Diablo, Kerrigan, The Lich King, Jim Raynor, and the like. A gameplay video drove that home, with all manner of folks in uncomfortably pointy shirts and pants duking it out from a top-down perspective. Basically, it looked like a MOBA.
More details will drop in a panel soon, but for now Blizzard is saying the big difference between HOTS and, say, DOTA or LoL is unique, lore-themed maps. Each have their own special objectives and game variants. For instance, Blackheart's Bay will see you collecting treasure and giving it to an evil pirate lord so that he'll rain down demonic cannon fire on your enemies.
Dragonshire, meanwhile, will see you battle to open a dragon altar, which will transform a hero of your choosing into The Dragon Knight, who I guess is a pretty big deal. He is apparently nearly "unstoppable."
Sounds interesting, but not particularly genre-shifting. I'll get to play it soonish, and I'll let you know if anything else stands out.
The keynote is still ongoing, so look for more news soon.