Blowing Hot And Cold: Frozen Hearth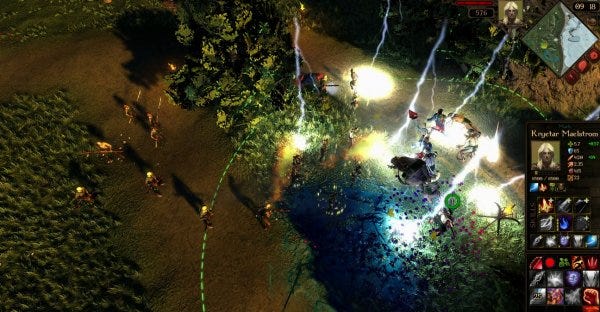 Epiphany Games send word that their new RTS, Frozen Hearth, has just been released. I have to be honest and say that this is the first I've heard of it, but initial eye-lookings and other journalistic data-gathering techniques have given me reason to believe it's moderately interesting. It offers things such as a co-op campaign, and player-versus-player skirmishes, all set in a rather fetching fantasy world. They explain: "In Frozen Hearth, you will guide the fate of an entire people, known as the Danaan, as they face the greatest threat of all – extinction – as their homelands are ravaged and overrun by a bloodthirsty tide of supernatural ice monsters known as The Shangur, who are driven ever forward by an unstoppable wave of moving ice that covers and drains the life from all it engulfs." (LAN support, too, which speaks of ages past.) I've popped the trailer below for good measure.
Anyone played this? Any thoughts?