Brawl Busters To Get A Beta'ing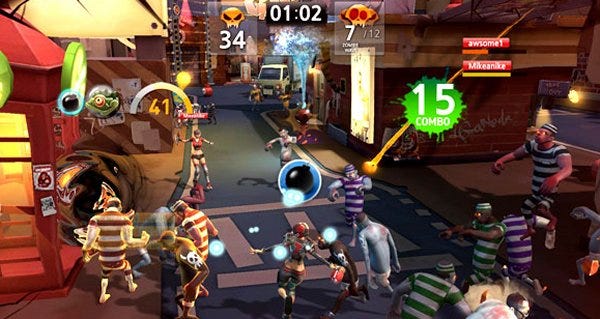 SkeinGlobe have announced a beta for their class-based online multiplayer third-person action game, Brawl Busters. You can sign up for a beta key by dropping your email into the main site. The game is a cartoony combat game with "crazy" characters and powers. Character classes include "the Slugger, the Firefighter, the Rocker, the Boxer and finally, the Blitzer." It looks like all of these can be heavily customised for their appearance, and can get their weapons and abilities upgraded over time.
There's a video below in which you can witness choice clips of pre-rendered action sequences, which are intended to illustrate the kind of game that Brawl Busters is going to be. They do that.