Broken Sword: Director's Cut On PC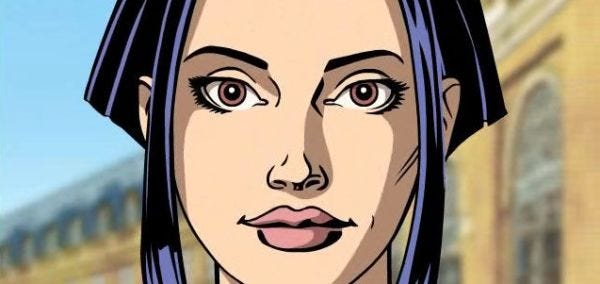 A pretty major declaration of interests here: I worked on the Director's Cut of Broken Sword, now available on Steam and GamersGate, from concept to release, and thus am in no position to tell you whether it's any good or not. But it's great. Especially the new diary and hint system - I mean, the quality of writing there is just exceptional. Really stand-out stuff, a league ahead of anything else that's ever existed. Anyway, that aside, this version originally developed for Nintendo DS and Wii, then iPhone, is now available on PC. It has a whole new opening story, interwoven with the original beginning, this time giving a background to Nico and building on the main plot.
There's also new artwork from Watchmen artist Dave Gibbons Some of the puzzles have been much improved, including the legendary goat puzzle, and as mentioned there's now a rather fine hint system that will give you progressively more clear clues should you get stuck, and a diary that updates as you progress, reminding you of what's been happening, and including whichever jokes I could sneak in. Oh, and since I'm declaring that interest, I'll also add that I got paid for my work at the time, and get nothing at all from any sales. So there. Details below.
It's ten quid, and is out now. Here's the blurb:
"Paris in the Fall... a brutal murder at the Palais Royale. When Nico Collard is invited to interview statesman Pierre Carchon, she finds herself inextricably drawn into a terrifying conspiracy.

One of the all-time classic adventures, multi BAFTA-nominated 'Broken Sword: Director's Cut' pitches sassy journalist Nico Collard, and intrepid American George Stobbart into a mysterious journey of intrigue and jeopardy. Guide George and Nico on their globe-spanning adventure, exploring exotic locations, solving ancient mysteries, and thwarting a dark conspiracy to reveal the secret truths of the Knights Templar.

'Broken Sword: The Director's Cut' introduces an intricate new narrative thread, alongside the classic story that has charmed millions of players. It's time to experience George and Nico's worldwide adventure in a whole new way, with brand new puzzles, hilarious new jokes, and the distinctive, rich story that made the series so deservedly renowned. This is adventure gaming at its very best.

Key features:

Director's Cut of the classic – Reinvented and enhanced:

Whole new story arc added, with 2 hours of additional gameplay
Addition of contemporary first person perspective minigames
New facial expressions drawn by Dave Gibbons, co-creator of Watchmen
Help system incorporated – ensure that player won't get frustrated
Enhanced audio – both music and voices"