But Will It Polarise Opinion? Polarity On PC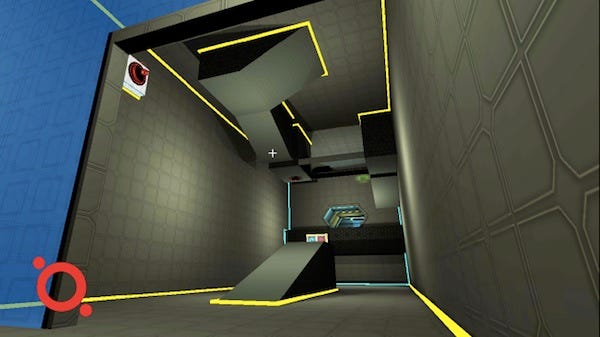 Polarity, a lo-fi first-person puzzler originally intended as an Ouya exclusive for some reason, will be coming to PC. In brief: "Polarity is a first person puzzle game based around hacking into a secure virtual world to steal data fragments....for money. You play a glorified data thief, essentially." As part of their plan to bring this experience to PC, Polarity has appeared on Greenlight, and the devs are asking for your vote. They also support Oculus Rift, for all you goggle-fans. There are goggle-fans out there, right?
Looks cute.
The devs explain:
"Clue's in the name really, you can invert your Polarity (colour) for a multitude of reasons including activating gates, escaping deadly lasers or creating a disco around your character on the fly.

Think Ikaruga meets Port..I mean Q.U.B.E."
Hrm. What game did he nearly type there? I can't figure it out.