Sequencing: Cadence Demo Available Now
Making music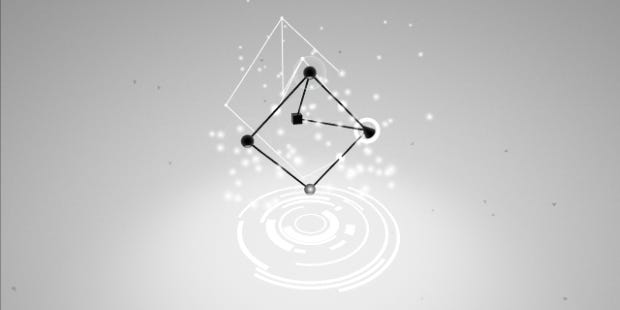 It is but a few short weeks since we wrote to you of Cadence [official site], the music-based puzzle game with a creative streak.
Cadence's Kickstarter campaign is ongoing, and developers Made With Monster Love have released a demo to help propel it forwards. You can download this over at on Itch.io.
I'm jolly pleased to see a demo for Cadence as it's one of the tragically large number of games that I wanted to play at Rezzed but didn't get a chance to. I suspect this demo is much the same as the version available there. It packs in 20 levels, including a few that look as if they're from later in the game - a nice taster of the game's more convoluted offerings.
Even within the demo's early levels it's possible to see the seeds of truth in Cadence's promise to reward experimentation and play, with the various nodes that must be connected to complete each level offering multiple potential solutions. There are also tools to change the instrumentation used, which means still more variation in how each level's solution can sound.
If you like the demo and want to play more, then I'm sure your interest would be welcomed with open arms over at Cadence's Kickstarter. Here's their pitch video, too, for anyone reading this who just wants a quick look at what Cadence is like.
Even if you're not into crowdfunding campaigns, I recommend you give the demo a try: it's really rather lovely.