Chalking It Up To Experience: Chalk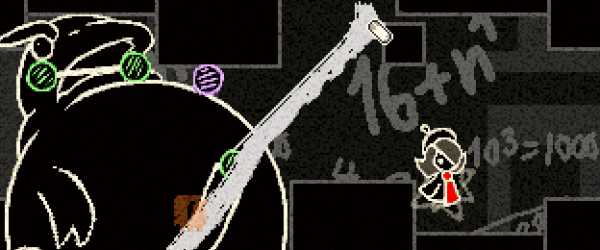 As previously mentioned, I'm going through my IGF judging now. Chalk Luxe was among its numbers, which made me go back and have a nose at the original 2007 Chalk game, which had passed me by. The relationship is a little like that between the original Noitu Love and the IGF-shortlisted Noitu Love 2 - as in, the former is a micro-model of the latter. The idea is basically a scrolling shooter merged with an Okami-esque painting mechanism as a weapon, and it's just really a lovely design. If you haven't played it before, I strongly suggest you go and do it now.
Go! Obey me! OBEY ME!