Combattlemissnormanwealthforce Videos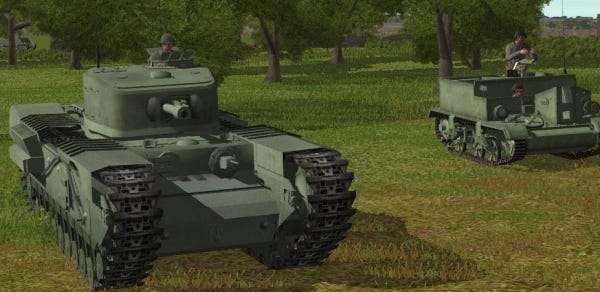 Combat Mission: Battle for Normandy - Commonwealth Forces, or Norman to friends, aka the game that clogged the RPS title cannon, is sneaking up on the release battle. The generals at Battlefront have instigated manoeuvres, launching the first volley of in-game video at the front lines of the enemy browsers. Expect casualties of at least 13 minutes of work, the time it'll take to examine these videos and report your detailed analysis in the comments below. Are you ready, soldiers? Time to go over the top.
CMBNCF's an expansion module to the already spanking Combat Mission: Battle for Normandy, and adds two new campaigns, 20 new missions, and adds new UK, Canadian and Polish forces. They made such a noise about making these videos in 1080p that it'd be rude to not watch them in their maximum resolution.
There's no release date, other than "4-6 weeks from today". So expect to be invaded next month.