Crash Bandicoot remaster coming to PC in July
Tigers and warthogs and bears oh my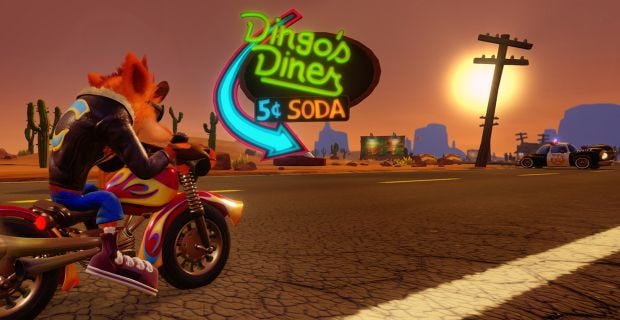 Yes, the rumour bones already told us this last month. But now it's confirmed. The recent remaster of the Crash Bandicoot games, Crash Bandicoot N. Sane Trilogy, is coming to PC in July. This was announced at yesterday's Nintendo Direct, which is a TV show on the internet for people with Splatoon tattoos. It's coming to the Switch as well, you see. And Xbox One. So I guess we're not very special to Crash. Well, that's fine. Fine. He's not very special to us either.
Crash was a PlayStation only boy when he first appeared in 1996, and was advertised as an answer to the undefeatable Mario. Although this particular series of adverts has a tragic streak to it today. The remaster polishes up his first three games and grants players a more forgiving save system to take on big-headed bad man Neo Cortex.
However, it also reworks the physics and collision mechanics, which some have argued make certain jumps harder than in the originals. Here's someone called, uh, DingDong, pointing out some small but significant differences. The leaping is marginally quicker and the bandicoot now has a habit of "slipping" off some narrow ledges. Depending on how much you value your obscure mute marsupials, you may consider these faults to be negligible.
It's coming out on Steam on July 10. Ooga booga?