Crytek closes five studios after reportedly failing to pay workers
Financial Crysis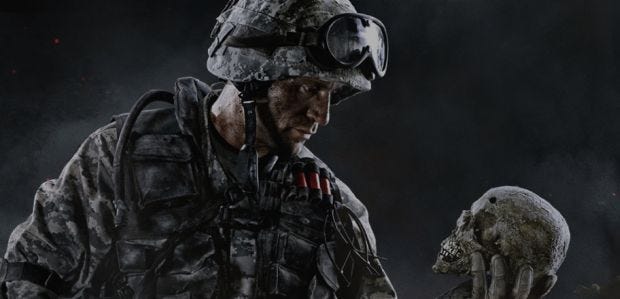 Crytek is closing down five of its offices around the world after financial trouble has reportedly left many of its workers unpaid for months. Studios in Frankfurt and Kiev are staying open, the developers said in a classically verbose press release, but all other studios are being shut down, including offices in Seoul, Sofia, Shanghai, Istanbul and Budapest. "Management has put plans into action to secure jobs and to ensure a smooth transition and stable future," said the notice. Translation: a large number of people are losing their jobs.

For the past week employees have been complaining about unpaid wages. One person posted on Imgur claiming that they hadn't been paid for 6 months. "Upper management refuses to speak to any of us and our managers have no answers," they wrote. "We have never been apologized to, and they refuse to talk to us." Meanwhile, more workers came forward to Kotaku, saying that they were continuously paid months late and that many workers had either left or were already searching for work elsewhere.
The developer now says it will continue to work on the CryEngine, seeking to keep up regular updates, along with work on "premium IPs". Eurogamer are reporting that staff at the Frankfurt offices - the company's headquarters and home to most of its games - are now being paid some of the overdue wages, but salaries for November have yet to arrive.
This type of meltdown is bad enough, especially right before Christmas, but the obscuring language of today's press release is even more frustrating. The company called the move to shut down the studios "a series of changes to its future business plans that will see the company refocus on its core strengths..." This chipper tone continues with quotes from co-founder Avni Yerli. "We believe that going through this challenging process," he says, "will make us a more agile, viable, and attractive studio, primed for future success." It is as if not paying your employees for months on end was nothing more than a tough Sudoku.
None of this is new to the CryEngine creators. Two years ago the company went through similar problems, which it kept denying until it made staff at their US office redundant and sold their UK office, along with the rights to publish Homefront. "Some people were very impatient," the company's co-founder Cevat Yerli (brother of the aforementioned Avni) would later say in a rhetorically snaking interview, a talk which ought to give you some idea of the management's attitude towards its workers - an attitude that has evidently continued.
We reached out to Crytek for further comment but haven't heard anything back.