Cursor * 10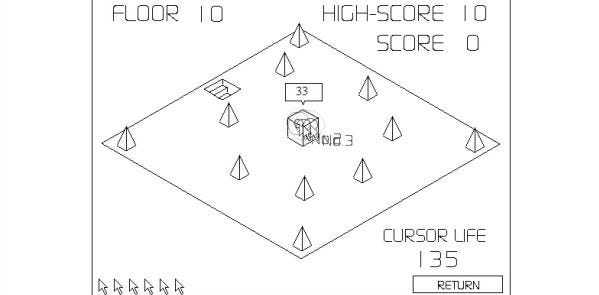 Here's your Friday challenge, internet children:
It's a simple enough affair - you click on the stairs to climb a level, hold down switches to reveal new stairways, or click on the boxes/pyramids to reveal other secrets. Thing is, you need more than one cursor to make it through. In fact, you need ten. Play through once, reach as far as you can, and then the game resets with your previous cursor as a 'ghost'. It's one-player co-op! The best possible form of co-op. (Thanks to the lovely Simon for the link).
So go on - complete it.