Death's Doorkeeper: Postmortem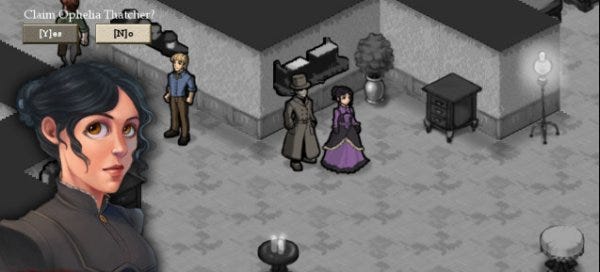 Postmortem, a strange looking adventure-cum-death-consequence analysis game, is just a couple of weeks from release. It's a what now? It's a "free narrative-adventure playing an Agent of Death who must take ONE life that could change the fate of a conflict-torn Nation." The idea being that you see what consequences the life you choose to take has on the game world. Or something like that. It's a fascinating proposition: what if you kill the wrong person? The devs explain that the idea has deep potential: "Anonymous aggregate stats of everyone's playthroughs will let you see how your own choices compare! Are you one of the good guys?"
I am probably not one of the good guys. Trailer already buried below.


It's on Greenlight, of course.