Deep Breaths: Here's An Ether One Launch Trailer
Thoughts reprocessed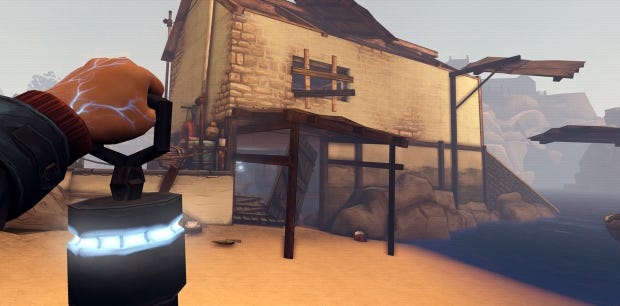 Oh, those sneaky monkeys. First-person adventure Ether One hasn't quite launched on its journey to the centre of a dementia damaged mind, but they've released a launch trailer anyway. That's a good week before the game is out. I'll allow this: they've just added the review version to my Steam account, so it's technically out there, and I am the most important person in the world. It also helps that the brief play I had of the game very encouraging. View the trailer with with working eyes below.
The game is set in the brain of a dementia patient. You're a restorer, sent into a virtual world that represents the patient's memories. The broken world could represent a messed-up memory of a work of art, or a something more meaningful and deeper. They are handily augmented with puzzles, because if you weren't in there to do something about the mess then it wouldn't be much of a game. There are decisions to make, allowing you to experience the world at your own pace and depth. You don't need to solve all the puzzles you come across, but the more you do the better for the patient. It's like the reverse of Eternal Sunshine Of The Spotless Mind.
I've had about 20 minutes with it, just checking that it launched alright, but the opening moments were assured and stylish. I'll almost certainly go back when I have some time, and you can join after March 25th.