Democracy 4 announced
I'm fine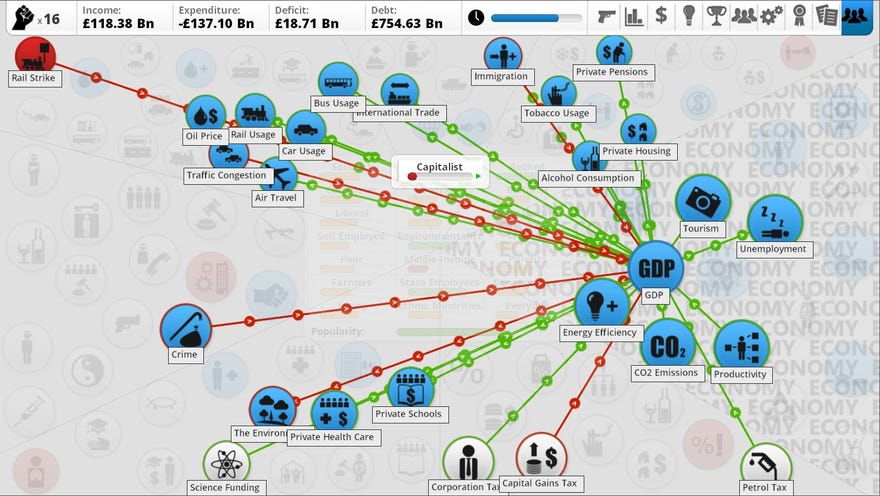 As developers Positech Games carefully put it, "quite a lot has happened in global politics" since string-pulling govern 'em up Democracy 3 was released back in 2013. Accordingly, they're bringing the series back to wrestle with our super fun current hot-button topics like fake news and the influence of social media in Democracy 4.
According to Positech's announcement, Democracy 4 will especially draw from the previous game's standalone expansion, Democracy 3: Africa, "which simulated corruption, limits to press freedom and other political phenomena from the extremes which are starting to become more common in western politics."
They'll also be ditching some earlier systems that no longer apply to our political concerns and replacing them with updated features "to reflect modern issues," like the aforementioned "fake news," and pulling from the other expansions – Clones & Drones, Electioneering, Extremism, and Social Engineering – "where appropriate and relevant."
This all sounds extremely cheery and fine. It's fine! I'm totally fine.
Positech are planning to release Democracy 4 in 2019, with more details coming in the next few months. In the meantime, might I recommend that we all go and watch some videos of puppies.