Devotion is hard to come by in Detention's follow-up
Be careful what you pray for…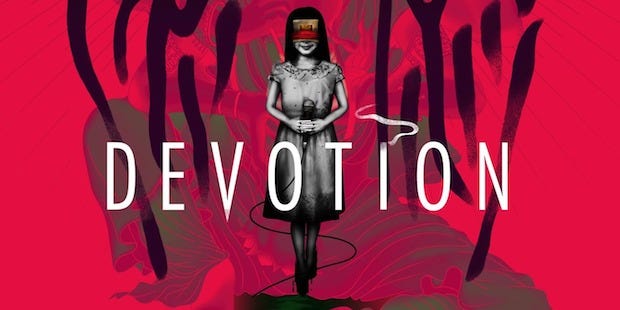 By digging into the darkness of Taiwan's past, Red Candle Games' 2017 sleeper indie horror hit Detention managed to push some buttons that I didn't know I had. If you haven't given it a spin, go grab the deluxe edition on Steam, because you're going to want that soundtrack. You know, for when you need terror to inspire you at the gym, or when you really need to speed-up your nightly jog. Building on the static-obsessed foundations of Detention, the follow-up title Devotion now has a trailer and a plot summary. It looks like Red Candle Games is going to stick to what they do best: teeth-grindingly upsetting history lessons.
Adam covered Detention for us back in 2017 and hit upon what made that game's horror so otherworldly by being centered so wholly in a specific time and place in our world:
Detention was built on a foundation of real life political horror. Set in the 1960s, more than a decade into the 38-year period of martial law known in Taiwan as the White Terror, it's a story of forbidden knowledge. Rather than the eldritch tomes of Lovecraft country, the knowledge here comes from books and ideas that most of us would consider ordinary, but that the government of the time treated as subversive and illicit.
The story for Devotion centers around a family of three that lives in an old apartment complex. "Explore the nostalgic house in the 80s where religion plays a significant role in their daily life. When one day the same house that once filled with joy and love had turned into a hell-like nightmare, and by venturing in the haunted and confined space, each puzzle leads you closer to the mysteries nested deep inside."
Like I said: building on what they do best. Now in the 80s. I can't wait to see what Red Candle does with this.
Follow along at the game's official site.